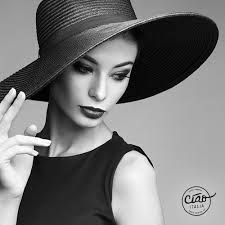 It's going to be a great mixture of fashion and fun on Sunday, October 18 in Santa Monica as part of the first Ciao Italia Festival with the Moda Musa fashion show.
Ciao Italia celebrates all things Italian in honor of Italian heritage month – from food to film and naturally, fashion.
The event will be held in the center court of Santa Monica Place and will feature fashion- forward styles from retailers including Bloomingdale's, Karen Millen, Hugo Boss, Tory Burch and The Kooples.
The evening's guest host is fashion expert and designer Nick Verreos, whose red carpet designs from his label Nikolaki will start off the runway show.
Verreos, who has dressed style icons including Beyoncé, Katy Perry, Carrie Underwood and Heidi Klum, took some time out to speak with us about the upcoming show.
"It's going to be a great celebration," he said. "I went to UCLA and have so many fond memories of Santa Monica– and Italy is very close to my heart. But the best thing is that all of the proceeds are going to the Santa Monica-Malibu Education Foundation which supports arts in the schools. With all the recent cutbacks, it's more important than ever to have arts education for students."
Verreos also gave us a preview of trends for fall which include fringe on shoes, jackets and handbags, capes– like those worn by Kris Jenner recently – and riding pants, leggings with leather patches. Mixed-media, leather and knit together in one garment, will also be big as well as reds, deep blue tones and animal prints.
In addition to the "regular" models walking the runway, there will be some special guests sporting the latest fashions. Normally in uniform, Santa Monica police chief Jacqueline Seabrooks will be one of the "local influencer" models– women who lead the way in the beachside city.
Other set to walk the runway include civic leaders Kathleen Rawson and Julia B. Ladd.
A general admission ticket ($95) includes reserved seating for the fashion show and a gift bag. VIP admission is $145 a ticket and includes a reception after the show.
For tickets and more information on all events for Ciao Italia Santa Monica, visit http://www.ciaosantamonica.com.