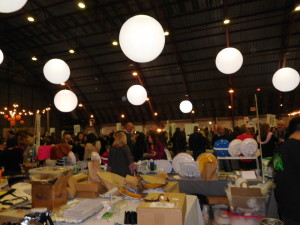 If there was ever a time in recent history when supporters of Planned Parenthood felt more strongly about the organization, well, that time is now. And that is probably why the PPLA Food Fare, held at Santa Monica's Barker Hangar March 2, sold out with more than 2,000 attendees.
The event, celebrated its 38th consecutive year, also raised a record amount of money for Planned Parenthood Los Angeles, more than $1 million from ticket sales, sponsorships and a silent auction and raffle..
PPLA's Food Fare is more than a fantastic food and wine festival with an exceptional variety of choices of food and drink from some of Southern California's best restaurants, caterers, wineries, breweries and libation purveyors.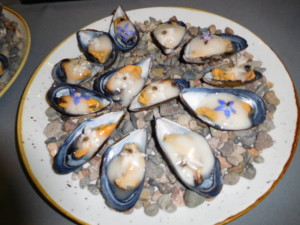 Some of our favorites included Hamasaku, Mexikosher, Venice Whaler, Red O Santa Monica, Porta Via, Valerie confections, Via Alloro, Tiato Kitchen, Belcampo, Clementine, Chaya Venice, Border Grill, Butcher's Daughter, Tavern, Pinches Tacos and Mozza Restaurant Group.
Food Fare's Chef of the Year Annie Miler of Clementine served up gourmet treats including ham biscuits, deviled eggs and shrimp ceviche. Miler joins the list of previous recipients which include Brooke Williamson, Nick Roberts, Suzanne Goin, Mary Sue Milliken, Susan Feniger, Joseph Miller, Alain Giraud, Jenny Rush and Celestino Drago, several of whom were spotted working their restaurant booths.
Unique libations were also in abundance, with an array of choices from tea to beers, whiskey and tequila, to coffee and Cabernet. Many were served up by local purveyors like Ventura Spirits, New Frontier Coffee, Greenbar Craft Distillery, Smog City Brewing, Flask Fine Wine & Whiskey, Dirty Sue, Fireman's Brew and Nomadica Wine, a female owned company which features rotating art on its cans – yes, cans of fine wines, perfect for places like the Hollywood Bowl!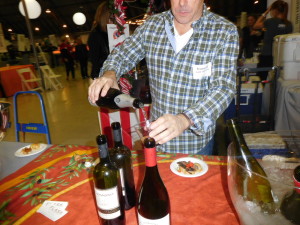 Also available were distinctive products from a number of retail vendors, most of whom generously donated 27% of their proceeds to Planned Parenthood.
All in all, more than 150 vendors donated their services to benefit Food Fare. It is organized and staffed every year by the PPLA Guild, a group of more than 170 people who provide financial and volunteer support for the organization's programs. This year's cochairs were Katie Amira, Theresa Chase and Gail Heltzer.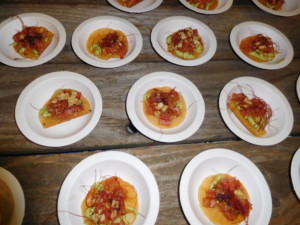 PPLA has 19 locations and since 1965 has provided high quality, affordable reproductive health care to people across Los Angeles County, with 135,000 people using its services last year alone. The organization says it is committed to always keeping the doors open to provide reproductive health care, including life-saving cancer screenings, STD testing and treatment and birth control and the health counseling.