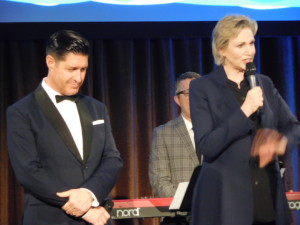 It was only appropriate that it rained in Los Angeles – again – for World Water Day 2017. The precipitation did anything but dampen the spirits inside the ballroom of the Montage Hotel in Beverly Hills where Generosity.org held a night of celebration to mark the occasion.
But the real purpose of the festive event was to raise money to drill clean water wells around the world, adding to the 788 projects in 20 countries that have assisted 450,000 people since Generosity.org began funding such projects in 2007.
The event, celebrating those 10 years of efforts, was hosted by Philip Wagner, founder and CEO of Generosity.org and actor and comedian Anjelah Johnson.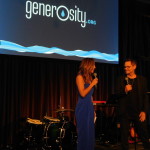 Wagner's organization is working hard making a dent in a massive problem. It estimates that 663 million people around the world do not have access to clean water, but that's down from more than 1 billion a decade ago. Generosity.org is committed to ending the crisis, one community at a time.
Having access to clean water is the first step in breaking the cycle of poverty.
The organization has many prominent supporters in the entertainment community, including Viola Davis, Katy Perry, Queen Latifah, Megan Trainor and Megan Fox.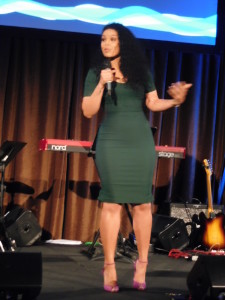 The performers who lent their  talents to the cause included the Jane Lynch Trio,.Jordin Sparks and Pia Toscano, who performed well-received sets. But in addition to the music, all spoke movingly about the organization and its good works. And of course, they asked people to donate and several sizable donations were made from members of the audience. There was also a silent auction of water-related artworks whose proceeds all went to the cause.
Guest at the event got to pump water from some wells that are like some of those installed in communities around the world.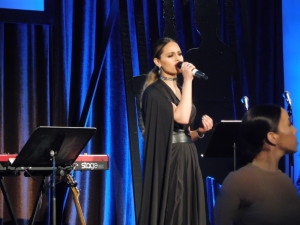 It's also easy to contribute via Generosity.org's website. Just $15 can supply clean water to one person. $75 can aid an entire family. $10,000 helps fund a community water project.
The organization targets specific regions and works with local partners to carry out the planning and implementation of each project. A local committee oversees the project before and during construction and keeps it running.