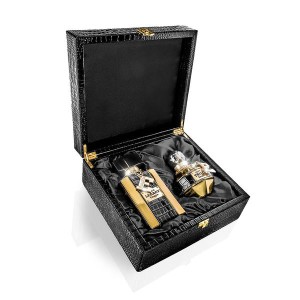 Cookie, Lucious and the entire Lyon family, their friends, their rivals and yes, their enemies are back on Wednesday nights on FOX for the concluding episodes of season 3 of the hit show "Empire."
For all of those entranced by the family drama set in the music industry, both men and women can exude the scent of the Lyon family's success—and sexiness—with two fragrances created that represent the spirit of the main characters, Lucious and Cookie, played by Terence and Taraji P. Henson, who won a Golden Globe award for her role as the matriarch of the family.
Through a licensing partnership with Twentieth Century Fox, Simon James London and its subsidiary Empire Beauty Group have created two extraordinary fragrances that have one thing in common: evoking the instantly transformative narrative of striking gold, as the Lyon family has done on "Empire."
That concept is expressed not only in the fragrances, but in the sumptuous packaging,  which features a gold hue, crocodile trim and jeweled facets caps for the bottles. The designs also evoke street swagger and bravado, culminating in the finishing touch of an "E" pendant that adorns the bottles.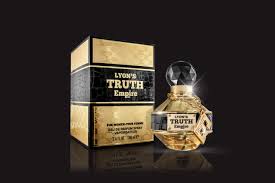 The women's fragrance, Lyon's truth, is a bold and feminine floral-oriental that opens with juicy blackberry and velvety plum with a floral middle of Bulgarian rose, vanilla orchid and violet. The top notes are creamy sandalwood, rich vanilla and soft Tonka bean. It's available in 3.4 fluid ounce/ 100 ml Eau de Parfum.
For men, Lyon's Legacy opens with fresh citrus notes of bergamot and lemon water. Its aromatic heart includes clary sage, geranium and lavender buds, blended with a rich and dark base of amber, vanilla suede and tobacco leaf. It comes in 100 ml Eau de Toilette.
The fragrances, which are also available in gift sets, are at EmpireFragrances.com with prices ranging from $59.50-$165.