Every seat at LACMA's Bing Theater was filled Saturday night for the latest installment of Bring the Noise, the unique new film series curated by Film Independent at LACMA.
The audience was made up not only of fans of the seminal 1985 John Hughes movie "The Breakfast Club," but also admirers of Jack Antonoff and members of his band, Bleachers, Evan Smith and Mikey Hart.
The concept of the new series is to have acclaimed musicians take a film of their choosing, have the original score removed from it, and put together a new accompaniment for the movie.
For "The Breakfast Club," the memorable original music included "Don't You (Forget About Me)" by Simple Minds and "Fire in the Twilight" by Wang Chung.
Bleachers provided a live soundtrack of the coming of age comedy as it unschooled. The teen angst of high school characters played by Judd Nelson, Emilio Estevez, Molly Ringwald, Paul Gleason, Ally Sheedy and Anthony Michael Hall– stuck all day on a Saturday in detention for a variety of infractions– was perfectly highlighted and augmented by Bleachers.
Their performance culminated with "Don't Take the Money," Bleachers' new single, over the closing credits.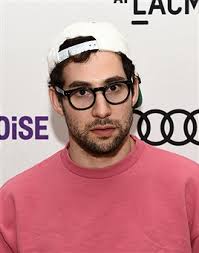 The debut installment of the Bring the Noise featured "Welcome to the Dollhouse," for which Hunx and His Punx stalwart Seth Bogart devised an equally memorable musical experience.
Another unforgettable night occurred March 9, when YACHT put their John Carpenter-influenced electronic spin on Ridley Scott's 1979 sci-fi classic, "Alien."
Bring the Noise is sponsored by Audi and the Hollywood Foreign Press Association with promotional support from public radio station KCRW The Film Independent at LACMA Film Series is curated by Elvis Mitchell.