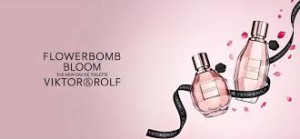 It's been more than a decade since Viktor & Rolf's vaunted Flowerbomb burst upon the fragrance scene and quickly became one of the best-selling scents in the world.
Now it's time for something new to join the Flowerbomb family. Welcome, Bloom, an eau de toilette housed in an elongated version of the classic diamond faceted grenade-type bottle.
Bloom is a lighter take on the iconic fragrance, launching exclusively at Sephora April 15, and bound to take its place in the pantheon of most sought after fragrances.
"Flowerbomb Bloom was developed from our desire to create an airy fragrance with a burst of fresh flowers, one that was synonymous with the bloom of spring," said designers Viktor Horsting and Rolf Snoeren of the luxury Dutch fashion house.
For the original fragrance, released in 2005, they aspired to create an innovative olfactory experience with a modern-day flower power exuding an air of opulence, with rich yet meticulously layered notes leaving a memorable fragrant insignia.
They succeeded beyond their wildest dreams. Flowerbomb is a perennial bestseller and boasts a large and loyal following.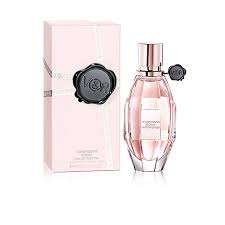 While Bloom is a new chapter in the Flowerbomb story, it was conceived as a burst of fresh flowers with undertones reminiscent of fresh, invigorating air of spring days, pushing the boundaries of the floral bouquet and bringing new life into the olfactory mix to take on a sparkling, fresh and sensuous tone.
The designers define it as a "fruity floriential," part of a larger fragrance family more commonly known as floral-oriental, which is our personal preference, and of which Flowerbomb is our top favorite.
The top note of Bloom is sparkling and juicy, led by the delicate pomegranate accord, bergamot and mandarin oils. But the designers say heart is perhaps most notable as it is freshly infused with unexpected pure air molecule – an innovative molecule captured at the top of the mountain ranges of the Pacific Northwest, and recreated synthetically. A subtle touch of living liquid air brings a fresh and aerial mountain breath, elevating the fragrance's thousand-flower heart and creating a surreal bouquet of scents.
As with Flowerbomb, the memorable base remains intoxicating with musks, vanilla and patchouli.
Thank you for the new addiction, V&R!
(Flowerbomb Bloom, 1.7 fluid ounce/50 ml EDT spray, $95,  3.3 fl.oz.100 ml EDT spray, $135)