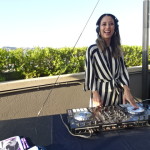 It's an annual tradition for GBK to mark the Emmy Awards with its luxury gifting lounge for performers, presenters and other television talent and VIPs. This year's event was held over two days on the rooftop at Viceroy L'Ermitage Hotel in Beverly Hills.
As guests walked into the tented event, they were greeted by sponsor Pilot Pen, which showcased its "Modern Classics" theme to encourage them to write inspirational messages with the company's products–which include a retractable fountain pen with an 18 karat gold nib.
Pilot Pen's colorful area was adorned with graphics that spelled out positive slogans like "Words Are Powerful, Choose Your Words Wisely." Demonstrating its philanthropic side, the company also made a number of $5k donations to the charities of various celebrities' choice.
Among the many Emmy weekend guests were Michael Kelly (Supporting Actor Nominee: House of Cards), Anthony Anderson (Nominee: Lead Actor in a Comedy Series: Black-ish ) and co-stars Yara Shahidi, Allen Maldonado and Aldis Hodge, Leslie Jones (Nominee: Supporting Actress in a Comedy Series (SNL) ), Tituss Burgess (Nominee: Outstanding Supporting Actor in a Comedy Series), John Tucker and Rachel Osterbach (Emmy-winning docuseries. A&E "Born This Way, Presenter at the Emmy's), Akbar Gbajabiamila and Kristine Leahy (Hosts, Emmy nominated American Ninja Warrior), Alex Chitty (Producer of Emmy Nominated "Vice"), Dan Rubin (Producer of Outstanding Comedy Series "Unbreakable Kimmy Schmidt") and Christopher Jackson, Emmy presenter and Tony Award nominated actor for his performance as George Washington in Hamilton.
DJ Tessa provided the entertainment as guests checked out the variety of goods and services showcased.
Among the most popular: Designer shoemaker Enrico Cuini with its stunningly comfortable yet ultimately fashionable designs, including sky-high stilettos. Acclaimed shoe designer Taryn Rose, who made her name more than a decade ago creating stylish yet comfortable shoes with a celebrity following, co-founded the company. She said its goal is for its products to make women feel confident, sexy and feminine on any occasion.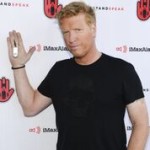 Dutch jeweler Eva Gems & Jewels was also a favorite, fresh off showcasing her show-stopping designs at New York Fashion Week.  The line features both ready to wear and custom-made designs using precious gems carefully chosen for their clarity and color.
Bouquet Bar showcased its one-stop shop gifting company, design for any occasion when you want to make a lasting impression on the recipient. It's not just flowers, as the name might imply. One of the online company's most popular items is a gorgeous orange box filled with a trio of treats like artisanal chocolates and roasted almonds.
Texere Silk was a popular vendor with its imported silk bedding–pillowcases and sheets–as well as pajama, active wear, robes and lounge wear for both men and women.  Among the company's offerings are hand-painted silk items.
Every GBK event features unique food and beverage vendors. This time, Cali'Flour Foods was a standout with its cauliflower flatbread as was Chateau Boswell, which poured Chardonnay, Cabernet and Pinot Noir from its vineyard in Napa Valley's St. Helena and Coravin, which gifted their wine preservation units to the nominees. That means even more toasts to the winners with wine that stays in its original, pristine state.
Giving back is always welcome and attendees were also introduced to four charities at the GBK event including International Society of Human Unity, LA-based  Animal Awareness animal rescue, Stop, Stand, Speak has committed to the promotion and support of the growing Street Harassment movement, and Face Forward, who works with community leaders and organizations worldwide to identify victims of violence who are working toward recovery from past abuse. Bullets4Peace also gifted their Hand-in Hand stainless steel bracelets and made donations to the Hand-in Hand foundation to help with hurricane relief.