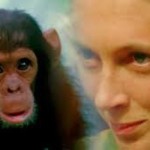 As far as awards shows go, it's a baby – and the second annual Critics' Choice Documentary Awards also had a unique confluence of circumstances in that the two top prizes were given to documentaries focused on animals.
"Jane," the Brett Morgen-directed film about the legendary primatologist Jane Goodall took the top prize in ceremonies held at BRIC in Brooklyn November 2 that were hosted by Penn Gillette. The documentary "Kedi," about the cats of Istanbul, Turkey and how they affect their human "owners," won the prize as best first documentary.
During the gala evening, director Joe Berlinger was honored with the Critics' Choice Impact Award and filmmaker Errol Morris was awarded the Critics' Choice Lifetime Achievement Award.
Presenters and attendees at the ceremonies included Clive Davis, Damien Echols, Gilbert Gottfried, Colin Hanks, Dolores Huerta, Barbara Kopple, Lawrence O'Donnell, Linda Perry, Kathryn Schulz, Fisher Stevens, Hannah Storm, and Diane Warren.
"We are so happy to be able to celebrate the supremely talented, leading voices in this golden age of documentary filmmaking and nonfiction television," said BFCA President Joey Berlin. "It was another great night in Brooklyn in support of many of the most underappreciated artists in our business."
The awards were voted on by Broadcast Film Critics Association (BFCA) and the Broadcast Television Journalists Association (BTJA) members with expertise in the documentary field and the show was produced by Bob Bain Productions.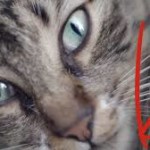 Here is the complete list of winners at the 2017 Critics' Choice Documentary Awards:
Best Documentary
Jane
Best Director
(TIE)
Evgeny Afineevsky (Cries from Syria)
Frederick Wiseman (Ex Libris: The New York Public Library)
Best First Documentary
Kedi
Best Political Documentary
Abacus: Small Enough to Jail
Best Sports Documentary
Icarus
Best Music Documentary
Clive Davis: The Soundtrack of Our Lives
Best Song in a Documentary
"Jump" (Step) – written by Raphael Saadiq, Taura Stinson and Laura Karpman, performed by Cynthia Erivo
Best Documentary Series
The Vietnam War
Best Ongoing Documentary Series
American Masters
Most Innovative Documentary
(TIE)
Dawson City: Frozen Time
Last Men in Aleppo