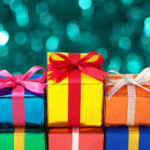 'Tis the season, and now it's getting down to the wire for holiday gift buying, but there is still time to nab memorable presents that your recipients are pretty much guaranteed to love. And that's the whole point, right? Forget basic, run-of-the-mill gift cards for now. Here are some special gift ideas that should make your decision-making a little easier and faster, everything from spirits to sweets to scents, books and movies, accessories and clothing.
Saturday Night Live Wines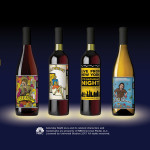 Live from studio 8H, straight to your recipient's wine rack—it's SNL wines, celebrating the Emmy award-winning late-night comedy show and some of its iconic characters. Included in the quartet are a Stefon Beaujolais from Burgundy, which promises a bizarrely awesome time; a Debbie Downer Australian Chardonnay that's the perfect antidote to all of life's trials and tribulations; The Californians Monterey County Merlot for enhancing the drama of your favorite daytime soap and a Saturday Night Live California Red Blend to celebrate the groundbreaking and influential show that's been a mainstay in our culture for more than 40 years. Drink a toast to more late nights of great humor and memorable performances!
$70 for four bottles at Lot 18, cases and individual bottles also available
Spanx Arm Tights and Velvet Leggings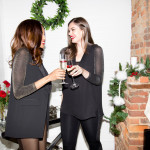 If you thought Spanx were only for, um, what lies beneath, take a look at their latest and greatest product – arm tights, a top that provides sleeves for anything sleeveless, a perfect gift for the colder weather. Arm tights let you wear everything in your closet, year round, with a smoothing, lightweight design that flatters arms. They are available in a number of colors including gold and silver shimmer shades that practically spell holiday.
Arm Tights, $30-$34 in multiple colors at Spanx
Velvet is the fabric of choice for the season and Spanx also makes gorgeous velvet leggings in a variety of unique colors including Lapis Night, Moon Shadow and of course, basic black, that provide shaping, control and ultimate comfort, while looking sleek and fashionable.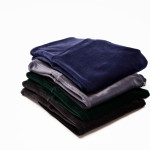 Velvet Leggings, $98 in multiple colors at Spanx
Maggie Louise Joyful Holiday Chocolates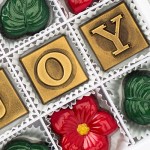 Austin's finest chocolatier does the holiday up sweet with specialty boxes like the Joyful Holiday. It includes three flowers in milk chocolate, filled with chocolate caramel and sea salt, three leaves in dark chocolate filled with cream caramel and chocolate nougat and three letters, J, O and Y in dark chocolate.
$38 at Maggie Louise Confections
Fifty Years of New York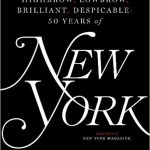 New York, the city that never sleeps, the place that if you make it there you can make it anywhere. Over the past half century, since its founding, New York Magazine has chronicled the extreme highs and desperate lows of NYC. The new book, "Highbrow, Lowbrow, Brilliant, Despicable: 50 Years of New York" draws from the magazine's coverage to present an enormous, sweeping, idiosyncratic picture of a metropolis at the center of the world.
Highbrow, Lowbrow, Brilliant, Despicable: Fifty Years of New York Magazine, $40 at Amazon
Dior Sauvage for Men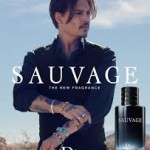 Experience the scent that's wild at heart, as embodied by Johnny Depp.  Sauvage is inspired by wide open spaces with blue skies above a rocky landscape, white-hot beneath the desert sun. It's a radically fresh composition created by Dior's Francois Demachy, with notes of bergamot, Sichuan pepper and Ambroxan. Every fragrance purchase of $40 and above, for men and women, also gets you a free plush robe at Ulta, while supplies last.
$92 for 3.4 fl. oz. Eau de Toilette Spray at Ulta, with free men's robe
Nicolas Feuillatte City Spirit Champagne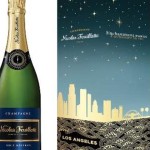 For the big city champagne lover, Nicolas Feuillatte introduces its brut reserve in celebratory new packaging, decorated with the iconic skylines of some of America greatest cities: New York, Chicago, Los Angeles, Miami and Seattle.
Wine shops in each of the cities carry the appropriate limited edition box. In New York at Sherry-Lehmann, $29.99, 212-838-7500; Chicago at SavWay Fine Wines and Spirits, $24.98, 630-325-6550; Los Angeles at Alan's Market, $28.99, 310-822-2233; Miami at Crown Wine and Spirits, $31.97, 305-264-4210; and Seattle at Fred Meyers, $32.99, 206-297-4300.
Michele Hybrid Smartwatch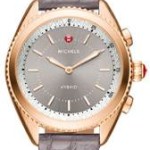 Beauty meets functionality in Michele's hybrid timepieces, combining the features of a traditional watch with fitness tracking, notifications, haptic vibrations for alerts and the ability to play music or take a photo–all from your wrist–by connecting to the company's hybrid smartwatch app. The rose gold with grey alligator band caught our eye, but other styles and colors are available.
Fritz Lang: The Silent Films Collection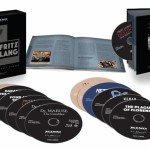 The perfect gift for the cineaste on your list—a complete set of the silent films of German cinema's supreme stylist, Fritz Lang. The twelve-disc blu-ray collection includes Metropolis (1927), Die Nibelungen (1924), Spies (1928), Dr. Mabuse the Gambler (1922), Destiny (1921), The Spiders (1919), Woman in the Moon (1929), Four Around the Woman (1921), Harakiri (1919), The Wandering Shadow (1920), The Plague of Florence (1919) plus extras like commentary by film historians and rare trailer footage.
Harry & David Brownie Bombs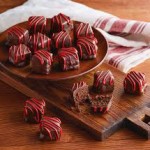 Brownies are always a favorite, but these delectable, bite-sized delights take the cake. Covered in dark chocolate, each of these rich chocolate brownie pieces feature a layer of sweet cherry filling and are decorated with bright red stringing that create a festive and delicious holiday indulgence. There are 15 in the box.
NARSissist Velvet Lip Glide Set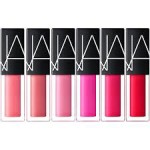 Ideal for lipstick lovers, this limited edition, travel-size set features six new NARS colors: Rapture, Night Together, Californication, Immoral, Staying Alive and Burning Love. The formula delivers highly saturated color designed to glide on like a gloss with the coverage of a lipstick. The semi matte finish ensures lip color that stays supple and is never sticky.
Christian Louboutin Embellished Clutch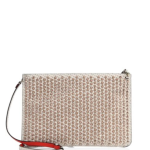 Rocker chic goes glam in this signature Louboutin spiked clutch with detachable leather shoulder strap in a shimmering champagne color called simply, nude. The zip-top bag is the perfect size to hold all her essentials, approximately 12" x 8." Inside, the lining is Louboutin's famous red color, and so is the underside of the shoulder strap.