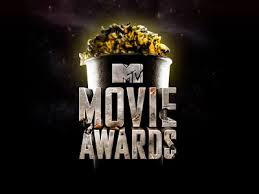 What the Oscars are to seriousness and gravitas in the world of film, the MTV Movie Awards are to fun and frivolity–particularly when it comes to the ceremony itself. The 2014 edition will be held at LA's Nokia Theater April 13, (6pm PT/9pm ET) more than a month after Oscars' lustrous gleam illuminated all in its path.
Many of those who took home or were in the running to win the golden statue will be back competing for MTV's version, the Golden Popcorn. Here are the top 10 reasons we are looking forward:
10. Conan O'Brien is hosting, and that guy's always good for a few laughs
9. Amy Adams and Jennifer Lawrence could re-enact their girl on girl kiss from "American Hustle"
8. Jennifer Lawrence will either fall down or say something gross and TMI about her digestive process
7. Jonah Hill will be back in his natural element, with Seth Rogen and James Franco—and in more rarified air with Leo, with maybe another Titanic moment?
6. "WTF Moment" is the name of a category and we'll get to re-live the Quaalude scene in "The Wolf of Wall Street"
5. Somali vs. Slavemaster: Barkhad Abdi and Michael Fassbender slug it out for Best Villain
4. John Travolta won't be there to butcher any names
3. Shirtless and Scared as Shit are hotly competitive categories
2. We get to see Matthew McConaughey and Jared Leto together again, hopefully in matching color jackets
1. Leonardo diCaprio stands a strong chance to take the Best Actor trophy for "WoWs"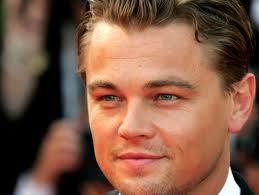 The nominations came out today and there's no surprise that Oscar favorites like  "American Hustle" and "The Wolf of Wall Street" lead with eight nominations each but that big franchise flicks like "The Hunger Games: Catching Fire" and "The Hobbit: The Desolation of Smaug" are also well recognized.
Here's the complete list of nominees:
MOVIE OF THE YEAR
• "12 Years a Slave"
• "American Hustle"
• "The Hobbit: The Desolation of Smaug"
• "The Hunger Games: Catching Fire"
• "The Wolf of Wall Street"
BEST FEMALE PERFORMANCE
• Amy Adams — "American Hustle"
• Jennifer Aniston — "We're the Millers"
• Sandra Bullock — "Gravity"
• Jennifer Lawrence — "The Hunger Games: Catching Fire"
• Lupita Nyong'o — "12 Years a Slave"
BEST MALE PERFORMANCE
• Bradley Cooper — "American Hustle"
• Leonardo DiCaprio — "The Wolf of Wall Street"
• Chiwetel Ejiofor — "12 Years a Slave"
• Josh Hutcherson — "The Hunger Games: Catching Fire"
• Matthew McConaughey — "Dallas Buyers Club"
BREAKTHROUGH PERFORMANCE
• Liam James — "The Way Way Back"
• Michael B. Jordan — "Fruitvale Station"
• Will Poulter— "We're the Millers"
• Margot Robbie — "The Wolf of Wall Street"
• Miles Teller — "The Spectacular Now"
BEST KISS
• Jennifer Lawrence and Amy Adams — "American Hustle"
• Joseph Gordon-Levitt and Scarlett Johansson — "Don Jon"
• James Franco, Ashley Benson and Vanessa Hudgens — "Spring Breakers"
• Shailene Woodley and Miles Teller — "The Spectacular Now"
• Emma Roberts, Jennifer Aniston and Will Poulter — "We're the Millers"
BEST FIGHT
• "Anchorman 2: The Legend Continues" — Will Ferrell, Paul Rudd, David Koechner and Steve Carell vs. James Marsden vs. Sacha Baron Cohen vs. Kanye West vs. Tina Fey and Amy Poehler vs. Jim Carrey and Marion Cotillard vs. Will Smith vs. Liam Neeson and John C. Reilly vs. Greg Kinnear
• "Identity Thief" — Jason Bateman vs. Melissa McCarthy
• "The Hobbit: The Desolation of Smaug" — Orlando Bloom and Evangeline Lilly vs. Orcs
• "The Hunger Games: Catching Fire" — Jennifer Lawrence, Josh Hutcherson and Sam Claflin vs. Mutant Monkeys
• "This is the End" — Jonah Hill vs. James Franco and Seth Rogen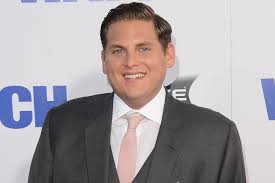 BEST COMEDIC PERFORMANCE
• Kevin Hart — "Ride Along"
• Jonah Hill — "The Wolf of Wall Street"
• Johnny Knoxville — "Jackass Presents: Bad Grandpa"
• Melissa McCarthy — "The Heat"
• Jason Sudeikis — "We're the Millers"
BEST SCARED-AS-S**T PERFORMANCE
• Rose Byrne — "Insidious: Chapter 2″
• Jessica Chastain — "Mama"
• Vera Farmiga — "The Conjuring"
• Ethan Hawke — "The Purge"
• Brad Pitt — "World War Z"
BEST ON-SCREEN DUO
• Amy Adams and Christian Bale — "American Hustle"
• Matthew McConaughey and Jared Leto — "Dallas Buyers Club"
• Vin Diesel and Paul Walker — "Fast & Furious 6″
• Ice Cube and Kevin Hart — "Ride Along"
• Jonah Hill and Leonardo DiCaprio — "The Wolf of Wall Street"
BEST SHIRTLESS PERFORMANCE
• Jennifer Aniston — "We're the Millers"
• Sam Claflin — "The Hunger Games: Catching Fire"
• Leonardo DiCaprio — "The Wolf of Wall Street"
• Zac Efron — "That Awkward Moment"
• Chris Hemsworth — "Thor: The Dark World"
#WTF MOMENT
• The RV Crash — "Anchorman 2: The Legend Continues"
• The Beauty Pageant — "Jackass Presents: Bad Grandpa"
• Car Sex — "The Counselor"
• The Lude Scene — "The Wolf of Wall Street"
• Danny's New Pet — "This is the End"
BEST VILLAIN
• Barkhad Abdi — "Captain Phillips"
• Benedict Cumberbatch — "Star Trek into Darkness"
• Michael Fassbender — "12 Years a Slave"
• Mila Kunis — "Oz The Great and Powerful"
• Donald Sutherland — "The Hunger Games: Catching Fire"
BEST ON-SCREEN TRANSFORMATION
• Christian Bale — "American Hustle"
• Elizabeth Banks — "The Hunger Games: Catching Fire"
• Orlando Bloom — "The Hobbit: The Desolation of Smaug"
• Jared Leto — "Dallas Buyers Club"
• Matthew McConaughey — "Dallas Buyers Club"
BEST MUSICAL MOMENT
• Backstreet Boys, Jay Baruchel, Seth Rogen and Craig Robinson Peform in Heaven — "This is the End"
• Jennifer Lawrence Sings "Live & Let Die' — "American Hustle"
• Leonardo DiCaprio Pops and Locks — "The Wolf of Wall Street"
• Melissa McCarthy Sings "Barracuda" — "Identity Thief"
• Will Poulter Sing "Waterfalls" — "We're the Millers"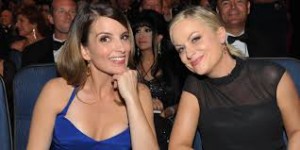 BEST CAMEO PERFORMANCE
• Robert De Niro — "American Hustle"
• Amy Poehler and Tina Fey — "Anchorman 2: The Legend Continues"
• Kanye West — "Anchorman 2: The Legend Continues"
• Joan Rivers — "Iron Man 3″
• Rihanna — "This is the End"
BEST HERO
• Henry Cavill as Clark Kent — "Man of Steel"
• Robert Downey Jr. as Iron Man — "Iron Man 3″
• Martin Freeman as Bilbo Baggins — "The Hobbit: The Desolation of Smaug"
• Chris Hemsworth as Thor — "Thor: The Dark World"
• Channing Tatum as John Cale — "White House Down"