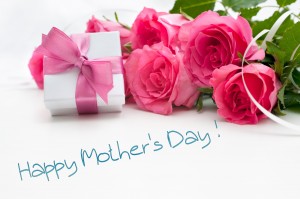 Mom's special day is coming up—this year Mother's Day falls on Sunday, May 10—and with it comes the inevitable question of what to get her. You may have fallen into the rut of giving her the same type of thing to show your appreciation and love for all she's done for you. But this year it's time to do something different. The Atkin Report has curated a selection of products that are unique and designed to delight her senses, and sensibilities. Take a look at these gift ideas, which should also fit just about any budget. Happy Mother's Day!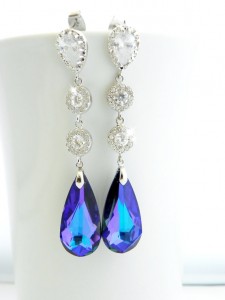 Estylo Sterling Silver Post Earrings with Swarovski Crystallized Elements
Mom can glam up any ensemble with these gorgeous drop earrings from Estylo Jewelry. The handmade sterling silver earrings, which hang from posts, are made with Swarovski Crystallized Elements and clear cubic zirconia drops and round cubic zirconia connectors. The Swarovski crystals measure one inch each and the entire length of the earrings measures about 2.5 inches.
Available colors are Clear, Clear AB, Ocean Blue, Fireopal, Vitrail Medium, Vitrail Light, Volcano, Heliotrope, Bermuda Blue. https://www.etsy.com/listing/187625044 $48, and check out more beautiful styles from www.estylojewelry.com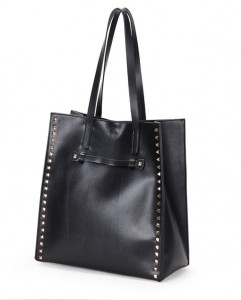 Tess Genuine Leather Vanessa Tote
 This is the smartest-looking, most fashionable, sturdy tote we've seen that's large enough for workday essentials like a laptop or tablet—or for simply toting around town in style. The genuine leather tote from Tess Handbags features silver studs and  measures 12.6 x 5.9 x 13.8 inches. It's available in black, blue, green, khaki, navy, orange, blush, red and pink. $225 but viewers of our gift guide can get 50% off at checkout by using the code ARMCANDY (one word/all caps)    http://www.tesshandbags.com/Tess-Genuine-Leather-Vanessa-Tote/dp/B00G26DG6G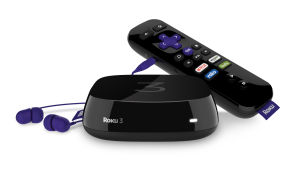 Roku 3 With Voice-Search Remote Control
Released in April, this new version of the streaming player adds a voice activated remote, making it easy for mom to quickly find results for movies, television shows actors and directors, as well as navigating to various platforms including Hulu Plus, YouTube and Amazon Prime. No more need for the time-consuming task of trying to type titles by toggling the remote. The Roku 3 lists $99 at retailers including Best Buy, Amazon and Staples and is available at www.roku.com.
Program note: if the voice activation is not important and you want to save about $30, the Roku 2 is also a great gift option.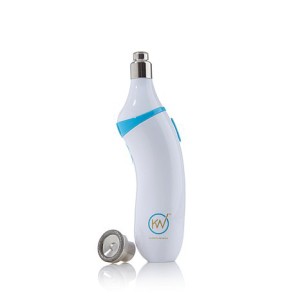 Kelley West Microderm 360°
Save mom the trouble of an office or salon visit—and a wad of cash – for microdermabrasion with this at home tool. The Microderm 360° is equipped with a 180° swivel neck which allows the diamond tip to access areas of the skin at a precise angle, including the face, hands, neck, elbows and feet. They will all benefit from the easy to use treatments, which gently remove the outer layer of skin cells, stimulate blood circulation and the body's own production of a last-in, protein and vitamin D. Afterwards, the skin is better able to absorb products and makeup stays looking fresher longer. The kit, which includes two diamond steel tips is $249 at www.microderm360.com.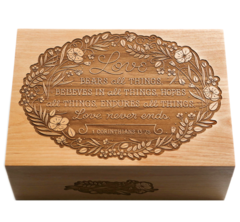 Cardtorial Laser-Cut Wood Keepsake Box and Journal
Moms who love artisanal products will be thrilled to receive a personalized keepsake box or a journal from Cardtorial, a company based in LA's downtown arts district. It specializes in in laser-cut handcrafted wood made entirely of 100% American sustainable wood. The gorgeous keepsake boxes ($98) are perfect for storing jewelry and other mementos and measure 9.5″ x 7″ x 3.5." The journals are $24, with dimensions of 5.25″ x 7.25″ and have 80 blank sheets. Both can be customized with names or phrases. Check out the rest of the product line as well, which includes photo albums, cards and guestbooks at www.cardtorial.com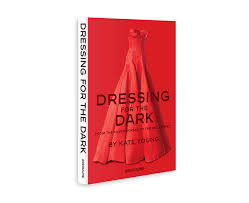 Dressing for the Dark: From the Silver Screen to the Red Carpet
Mother's Day itself may not be a dress-up day, but this gorgeous book by celebrity stylist Kate Young makes a great gift for fashionable, glamorous moms. It highlights the most influential eveningwear styles in history – as seen on the silver screen – and illustrates how contemporary women can adapt these looks for special nights out, complete with a directory of ready-to-wear items that look fab. The book, from Assouline Publishing, retails for $45 and is available at Amazon and prestige booksellers.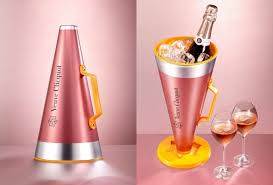 Veuve Clicquot Rosé with Megaphone
Shout your love for your mom with Veuve's unique case designed for Veuve Clicquot Non-Vintage Rosé. Shaped as a retro megaphone, Say It With Clicquot makes a perfect gift for those who love the bubbly. The isothermic case is designed to keep a bottle of champagne perfectly chilled for up to two hours.
Veuve Clicquot Rosé is a deliciously fruity and balanced wine that is perfect by itself, or paired with a variety of sweet and savory dishes.
Bottle Size: 750ml, $65 at http://www.reservebar.com/products/say-it-with-clicquot-megaphone and wine retailers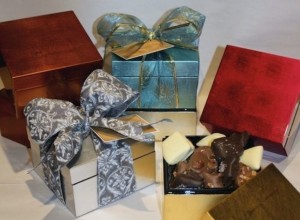 Terry's Toffee
With 17 flavors to choose from, Terry's treats—made from his grandmother's recipes–come in beautiful hatboxes or distinctive lacquer boxes, filled with your choice of scrumptious and unique varieties that include Peppermint Pistachio Crunch, Chai-cago Spice, Cran-Orange Passion, Hazelicious, Lemon Paradise and Koffee Toffee.
Check them out and purchase at www.terrystoffee.com, at its Chicago-area stores or call 877-TOFFEE4 outside Illinois. Prices range from $8.99 for ¼ pound to $29.99 for a pound. Boxed toffee is $27.99.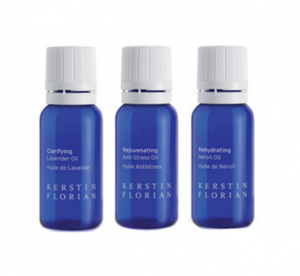 Kerstin Florian Facial Oils
What could be a better gift than beautiful skin? To that end, Kerstin Florian offers three facial oils that serve to rehydrate, clarify and rejuvenate. Gift mom with the trio, or each can be purchased individually. There's rehydrating Neroli oil, clarifying lavender oil and rejuvenating antistress oil. Each is $40 and .5  fluid ounce/15 ml and available at Montage Hotel spas and at www.kerstinflorian.com or www.skinstore.com.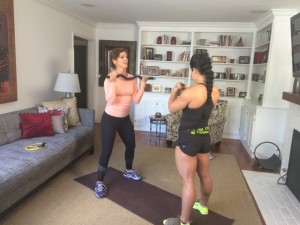 RenewU Fitness App
What could be more convenient for your mom than summoning a personal trainer for sessions, like, in just a few minutes? This new app enables users to find a trainer in their area using their phone's GPS and to set up workouts at home, at the office or a nearby park. There are no long-term commitments necessary, as is the norm with traditional training, and sessions start at just $25 each for yoga, pilates, cross-training and weight training. Payment is done in app (available at iTunes and GooglePlay) and trainers bring all the equipment.  www.renewu.com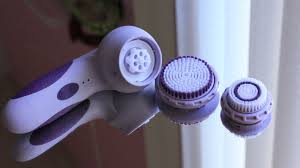 Michael Todd True Organics Soniclear Antimicrobial Skin Cleansing Brush
Cleaner skin begins with a cleaner brush, say the skin gurus at Michael Todd, last year released this new facial brush with the first ever long-lasting, effective protection against microbial contamination. It's built into the brush heads when they are manufactured. That means the brushes stay cleaner, fresher, longer than the competitors.' Meanwhile the cleansing process wipes away dirt, oil and makeup and gently exfoliate's at brush speeds in excess of 300 times per second while being gentle enough for sensitive skin. The kit, available for $150 at www.michaeltoddtrueorganics.com  comes with a brush head for facial cleansing and an extra large one for body cleansing. The device features six speed options that make it easy to customize to your liking as well as an automatic timer.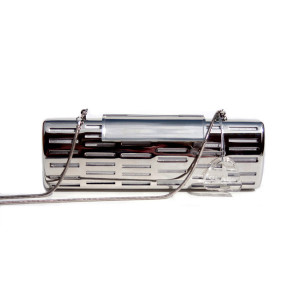 Glass Handbag Rave Clutch in Silver
In addition to this eye-catching design, the evening batch features a patented built-in lighting system that lets the wearer quickly find anything inside. This stunner is made of metal alloy, with a snap-lock closure and satin lining. It measures 8.5" x 3.5" x 2." It's $228 and batteries are included.

http://www.glasshandbag.com/collections/evening-handbags-clutches/products/rave-metal-silver-clutch