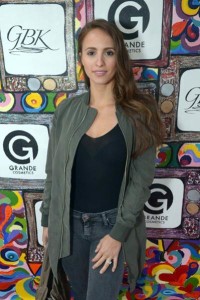 The rain that played havoc with the red carpet for the MTV Movie & TV Awards at LA's Shrine Auditorium Sunday couldn't put a damper on GBK's annual luxury lounge for the awards show– although the stormy weather did make for some changes.
GBK's two day event, the pre-MTV Movie & TV Awards Luxury Gift Lounge, was held Friday and Saturday at the penthouse of the Luxe Hotel on Rodeo Drive. Much of what was set up on the outdoor portion had to be moved inside – but that just served to make the buzz even more festive, as VIP guests and celebrities mingled with vendors and took photos with their products.
Among those making the rounds were Dancing With the Stars Karina Smirnoff, Bachelorette winner Vanessa Grimaldi, Blackish star Anthony Anderson, JB Smoove and Donovan Carter, among other well-known faces celebrating the awards weekend.
That was easy with the signature cocktails on tap, concoctions which were mixed up with 4 Copay Tequila, and Voo Vodka. The cuisine was provided by son of a bun, which offered a range of burgers including the Picante with smoked bacon and jalapeno.
The penthouse suite was decorated with beautiful floral arrangements from Bouquet Bar.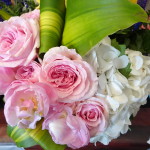 Among the most popular items were hip leather hats by American Hat Makers, custom handmade exquisite jewelry pieces by Bopulent, mascara and lip gloss sets from Grande Lash and  Egard Watches, which gifted guests classic timepieces and Date Box, a subscription services filled with goodies to use on your next romantic get together,
Other vendors included BOLDFACE Gear, Zumer Sports, Toluca Lake Tennis and Fitness Club, Crystal Kayak,  Pongstar, IPS All Natural, Siddhayatan Spiritual Retreat Center and  COLORME Art Spa, Thoughtfully and International Society of Human Unity.
Next time, umbrellas for all?