About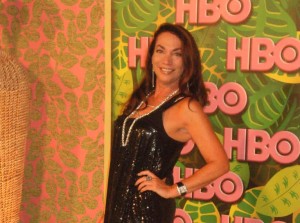 The Atkin Report™ examines lifestyle and entertainment topics for people passionate about pop culture, hot places to patronize, events, great products, fashion, arts and entertainment, travel and dining–and welcomes their input.
The Atkin Report™ is published by award-winning entertainment and lifestyle expert Hillary Atkin. Her credentials include producing A&E Biographies on Nicolas Cage, Elizabeth Montgomery and Robert Duvall, writing and producing television newscasts at CBS in Los Angeles and authoring more than 150 articles published in USA Today, Entertainment Weekly, People, Hollywood Reporter, Daily Variety, Weekly Variety, Premiere and Television Week.
Ms. Atkin was an early adopter to digital media, as one of the founding committee members of the Writers Guild of America West's website, www.wga.org where she wrote about the convergence of entertainment and technology. She was an active member of the guild's committee on media and technology (CMAT) and two influential digital media organizations, LAwNMoweR (Los Angeles New Media Roundtable) and VIC (Venice Interactive Community).
She took a detour from traditional media to become a senior VP at Fandom, a dot-com 1.0 company that spotlighted a collection of 21 blockbuster genre entertainment properties including Batman, Buffy, X-Men, Harry Potter and Star Wars. It was a great success in the pre-IPO stage,  but the company became a casualty of huge amounts of venture capital funding that were spent far too freely, and not by her.