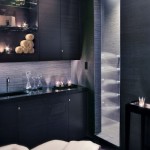 Sometimes it seems that diet and exercise can fall short when it comes to a tightly toned body, that no matter how little your carb intake or how far you run, the instrument could use a jumpstart.
We are not talking liposuction or any other kind of surgery, but rather a luxurious new body treatment. It's called Flawless Body, available at one of LA's top spas, a treatment that will satisfy those into immediate gratification. Yes, you will see immediate, visible results.
LeSpa at Sofitel LA recently introduced its most effective body sculpting treatment to date. It combines classic French techniques and modern beauty technologies to refine the skin's overall texture through release of retained fluids, enhancement of micro-circulation and improvement of elasticity. 
The treatment incorporates products from luxe skincare line, Carita Paris, including the company's standout product, the Refining Veil.
So get ready to relax, be pampered and come out tightened and sculpted. As soon as you enter the serene reception area at the hotel spa (conveniently located across the street from the Beverly Center), and are escorted to the well-appointed locker room, which includes a sauna and steam, you'll know you're in for something special.
It gets even better once you're inside the treatment room with your highly trained aesthetician who will first exfoliate your entire body using Carita's famed elixir Le Rénovateur, which removes rough surface cells and prepares the skin to absorb the many active, slimming ingredients that follow. 
Next, a cream mask with purifying and draining ingredients is vigorously massaged into the areas that you think need the most help, say, the thighs.
Then, the key technique in the treatment is the application of Concentré Affinant using Carita's Idéal Pro-Lift technology to deeply penetrate. The potent serum is massaged into targeted areas using specific sculpting maneuvers to lift, firm, and tone buttocks, thighs, and abdomen for immediate results you can see and feel.
As the final step, you will receive a massage using the Refining Veil to decongest tissues and improve skin's appearance. The firming complex features active ingredients Lys'lastine, Trylagen, and Cashmere extract.
The Flawless Body ($305, 90 minutes) was created after the debut of the Flawless Facial in 2010, which quickly became one of LeSpa's most requested skincare services.  A natural addition to LeSpa's unique and varied service menu, Flawless Body is sure to become a new body beauty standard.
LeSpa at Sofitel LA, 8555 Beverly Blvd., Los Angeles, (310) 228-6777, www.lespala.com