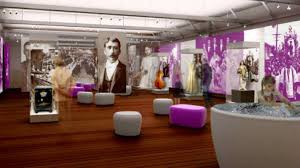 There's a new kid in town on the 2016 Oscar night viewing party scene, adding to the handful of legacy events that mark Hollywood's biggest night in spectacular fashion.
The location, right in the epicenter of where it's all happening – across the street from the Dolby Theatre, where the Academy Awards will take place on Sunday, February 28.
But Roger and Lynn Neal are no newbies to the scene, having produced awards season dinners and luxury lounges during Golden Globes and Oscars for the past 20 years. Included in their list of memorable events, the vaunted Stuart Weitzman "Shoe Dinner," during which the designer would unveil his custom made, jeweled million-dollar pair of shoes for an actress to wear on the Academy Awards red carpet.
So why now, on the big competitive night, are the Neals entering the fray with the Roger Neal Style Hollywood Academy Awards Viewing Dinner at the Hollywood Museum? "It's time," says Roger Neal. "We've been asked by stars and people in the industry and Lynn and I decided to just do it. I approached the Hollywood Museum and they were extremely receptive to the idea. I started getting star confirmations right away."
As with all of the Neal's events, the guest list will be small – and exclusive. "We didn't want to make it huge. We will be at 240 people. It's going to be a beautiful dinner with the ambience of the museum, the props from classic Hollywood through films and television shows of today. It is such a great location."
"Being adjacent to and overlooking the festivities, the proximity allows celebrities and guest to share in the excitement of the Academy Awards themselves," says museum president and founder Donelle Dadigan.
The event is sponsored by DaTang International Entertainment and Desert Rock Entertainment, with proceeds benefiting the John Ritter Foundation for Aortic Health, the Andy Transplant Foundation, Safety Harbor Kids and three-time Oscar nominee Diane Ladd's Arts and Culture Task Force.
Oscar winners Margaret O'Brien (1944, "Meet Me in St. Louis") and George Chakiris (1961, "West Side Story") will receive the Icon Award. Many other previous nominees and celebrities are expected to be in attendance, including Faye Dunaway, Cuba Gooding, Jr., Shirley Jones, June Squibb, Tippi Hedren, Barbara Eden, Carol Connors, Gary Busey, Holly Robinson Peete, Shari Belafonte, Erin Murphy, Sheryl Lee Ralph, Paul Sorvino, Diane Ladd, Barbara Eden, Jason Ritter, Mark Steines and Carrie Ann Inaba.
Guests will be greeted with cocktails and hors d'oeuvres preceding a five-course dinner created by executive Chef Kurt Ehrlich, who has also assembled the culinary staff and a team of 20 white-gloved servers. As dinner is served, guests will be able to see the Oscars on nine monitors throughout the private ballroom.
During commercial breaks, there will also be informal modeling of awards season gowns, jewelry and evening bags designed by Sonjja Baram, DiPaula Designs, IC Trends with Esther Eyre Jewelry and Marcelo Calabrese Handbags.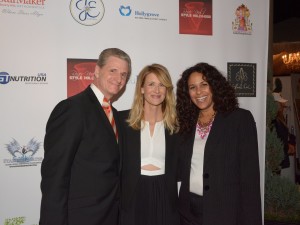 Neal said one of his celebrity guests is already comparing the event to the legendary Oscar parties given by super-agent Irving "Swifty" Lazar at the old Spago on Sunset Blvd. and Horn.
"I said that's very sweet–and the pressure is on me now," Neal admits. "My vision was to bring together classic and young Hollywood to watch the Oscars and celebrate each other. One thing I've found is stars are fans of each other and thrilled to meet one another. It's a mutual admiration society and it's going to be fantastic."
Seemingly every Hollywood star is out and about on Oscar night, but Neal says he is not feeling competitive with events like Vanity Fair and the Elton John AIDS Foundation.
"There are a few others that have been around, but there are enough stars to go around and for everybody to have a good night," he says. "I think the atmosphere and the environment of our dinner will be different than anything with three floors overlooking the exhibits. During each commercial break, I'll recognize who's there and speak about the sponsors before we go back to the show. It's a little different but I hope they'll have a great time – and a really festive night."
An Oscar viewing party would not be complete without a contest to choose the winners of the golden statuettes, so every guest will get a ballot. After the telecast, two grand prize winners will be announced–one will receive a $10,000 stay at Belleek Castle in Ballina, Ireland and the other winner will get a portrait of themselves by artist Mario A.C. Della Casa.