Rock & roll history comes to vivid life in an incredible exhibit at the Contemporary Jewish Museum in San Francisco. "Bill Graham and the Rock & Roll Revolution" chronicles the life and times of rock's most influential promoter, a man whose work with legendary bands including the Grateful Dead, The Who, Janis Joplin, Jimi Hendrix, Jefferson Airplane, Santana, The Doors and the Rolling Stones cemented his place in music history.
Graham, who died in a helicopter crash in 1991 at the age of 60, was also known for his humanitarian work in creating benefit concerts including Live Aid in 1985.
Known as the godfather of the San Francisco concert scene, Graham came from humble beginnings, born of an escape from Nazi Germany as a child. At the age of 10 he was moved into a foster home in the Bronx and later obtained a business degree from city College. He served in the Army during the Korean War and when he returned to the states, became a waiter in the Catskills.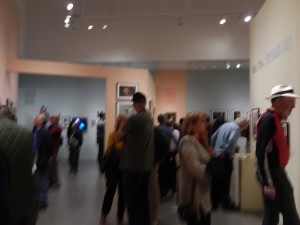 But by the early 1960s, he had moved to the Bay Area and began making his mark as a promoter.
The exhibit includes memorabilia, photographs, archival concert footage, video interviews and psychedelic art that were part of his stellar career.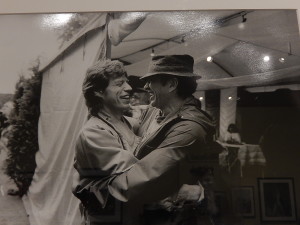 The artifacts, which include original artwork of iconic posters for concerts at his Fillmore Auditorium, are on loan from the Graham family. Also on display are letters and gifts from performers and fans.
The exhibit comes 50 years after Graham's first concert – and the debut of the Grateful Dead.
During our recent visit, a number of guests touring the exhibit had been to some of the concerts and shared their memories, adding an indelible element of humanity to Graham's huge legacy.
The exhibit, originally organized by the Skirball Center in Los Angeles, is open through July 5.